How to buy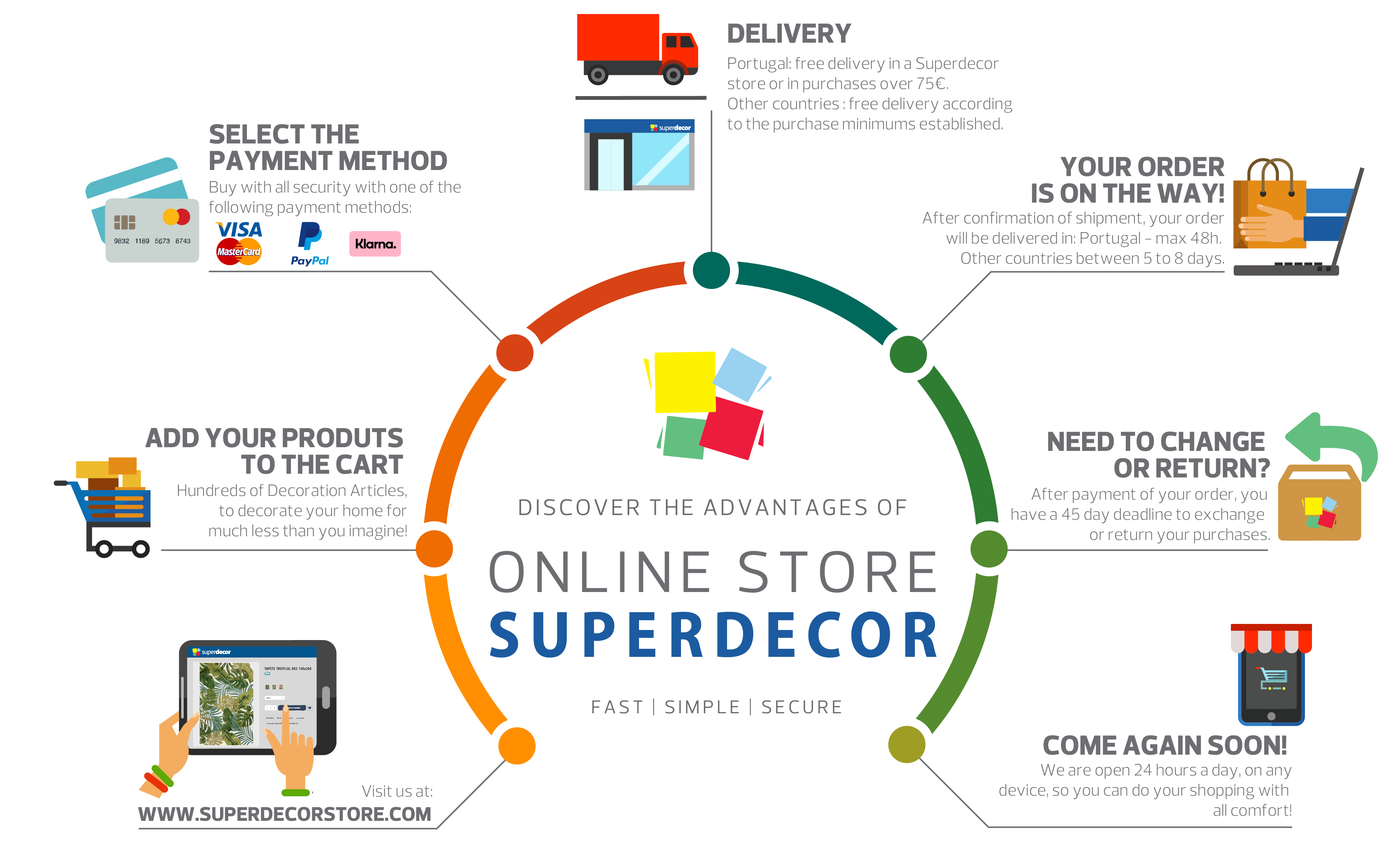 Placing an order in the Superdecor online store is as simple as:


1. Choose the category you are interested in;

2. Visualize the product (s) that interests you. Click on the article to enlarge the image and the information about it: Composition, available sizes, reference and price;

3. Select an article and add it to your shopping cart. Then you can choose to continue to buy or process your order;
4. Choose whether to collect your order from one of our Superdecor stores or receive it at your address *;

5. Select a payment method: Visa, Visa Electron, Mastercard, Paypal and Klarna — In 3 interest-free instalments;

6. Confirm your request;

7. You will receive an email confirming your request.
Superdecor is not bounded by any offer or promotion if there are errors or mistakes in: spelling, pricing or others informations on the website.
Superdecor reserves the right to cancel any sale made under such errors.

* Free shipping for orders over 75 € is only valid for Continental Portugal and over 200€ for Europe.
More information regarding Shipping, Delivery Times and Shipping Destinations can be found in our Shipping and Returns Policy.